Book Your Stay
Best Rate Guarantee
It Pays To Book Direct:
Returning Guest Discount
Best Rate Guaranteed
Book Now
About Us
Where Reds & Whites Meet Indigo

A Modern Hotel In Napa Valley, CA

Tucked along State Route 29, the main passageway that divides an otherwise endless stretch of vineyards under the sun's golden glow, Hotel Indigo Napa Valley is a gateway to world renowned art—from the wine that finds its way into your glass to the cuisine presented on your plate. Designed to be a place to call home at the end of a day's exploration, we provide all the comforts and amenities you need to rest, recharge and reconnect before setting out once again tomorrow.
Enjoy More With Us
Pet-Friendly & Accessible Rooms
Express Check In & Check Out
Cupa Restaurant and Bar
Breakfast Service (Fee)
Room Service
Outdoor Pool & Hot Tub
24-Hour Business Center
Complimentary High-Speed WiFi
Free Parking
Pedal Through Napa Together
Through a local partnership, we've made it easy to rent bicycles and sightsee together. Pedal through scenic Napa, stop to take in the surrounding views and get your workout in for the day—all at your own pace.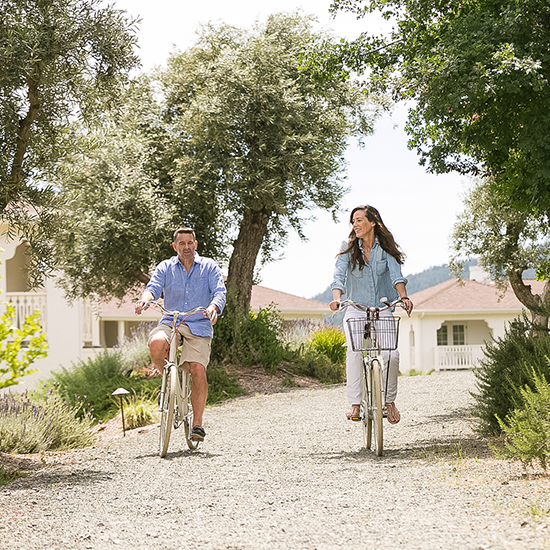 Facilities
Outdoor Pool & Hot Tub
Take a refreshing dip in our heated outdoor pool or soak for a little in our hot tub—both onsite and open 8AM to 9PM.
Facilities
Fitness Center
Break a sweat and stay in shape between exploration and restoration with our 24-hour fitness center, which includes treadmills, ellipticals and a stationary bike.
Facilities
On-Site Dining
Elevate your mornings and evenings with a visit to Cupa, our on-site restaurant and bar, with a menu featuring west coast favorites, including locally sourced plates and drinks.
Learn More
Furry Friends Welcome
No need to leave your dog behind on this trip—we're one of the most pet-friendly hotels in Napa Valley with rooms that can accommodate everyone. Contact us for our full policy and pricing.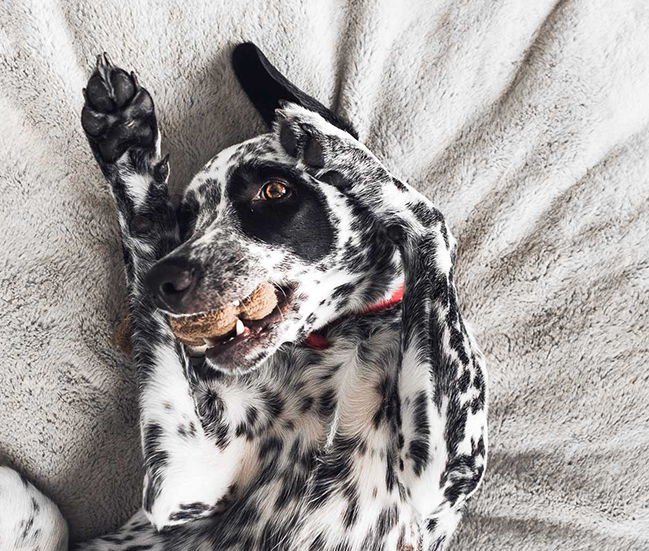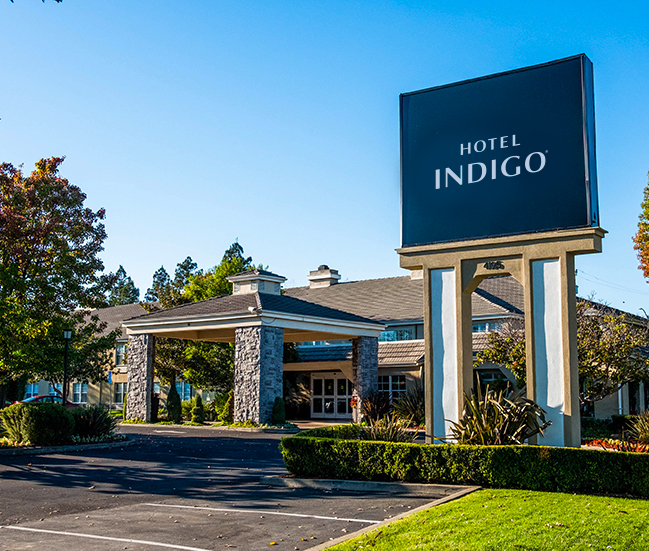 A Greener Stay
Staying with us means more than a comfortable visit. As one of the most green hotels in Napa Valley, we've implemented a housekeeping points program, plus added energy efficient lighting, water efficient bathrooms and more—all to reduce our impact as much as we can.