Book Your Stay
Best Rate Guarantee
It Pays To Book Direct:
Returning Guest Discount
Best Rate Guaranteed
Book Now
Begin Your Journey

Through Wine Country
Surrounded By The Renowned

Hotel Indigo Napa Valley

Emerging at the crossroads of California's most breathtaking region, Hotel Indigo Napa Valley is your gateway to the iconic vineyards and wineries behind the world's favorite bottles. Set out for a journey of sipping and tasting, then return to sample a Michelin-starred restaurant's speciality down the street before catching the sunset in the comfort of our boutique hotel. The best part? Each day always brings a new discovery.
It Pays To Book Direct:
Returning Guest Discount
Best Rate Guarantee
Raise Your Glass To...
1. Our prime location
Just off State Route 29, we're in the perfect spot for a getaway—whether you're passing through for the weekend or escaping for a while.
Raise Your Glass To...
2. The Starred & Storied
Redefine your understanding of "wined and dined" in globally recognized, Michelin-starred restaurants—from French eateries to American steakhouses—right in our backyard.
Raise Your Glass To...
3. The Creations of Cupa
Stay in for the evening and enjoy inspired dishes and drinks at Cupa, our private hotel restaurant, featuring a sunroom to soak up Napa's evening glow.
Contemporary Style To Call Home
Stylishly furnished with modern touches and comforts, our rooms and suites are all about relaxed refinement.
View Rooms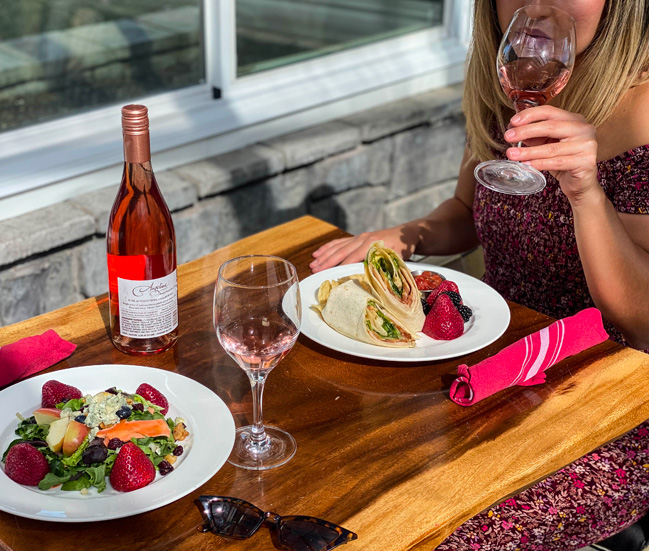 Paired To Perfection
Indulge in local flavor at Cupa Restaurant and Bar with a menu that's built around our region's best ingredients, which find their way into power salads, sandwiches, tender sirloins and more.
See Dining
Hear It
From Our Guests
Beautiful Spot
"This was our best stay of our vacation around California. Beautiful luxurious rooms and comfortable bed, very stylish with everything we needed. Nice bar for happy hour and walking distance to a lovely Italian restaurant."
-TBetchley / 5-Star Tripadvisor Review: July 2019
Amazing Trip & Stay
"We were lucky to enjoy some beautiful weather by the pool enjoying one of our bottles of wine. The breakfast is one of the best!! I honestly cannot say anything bad. Location was great too."
-Tracy S / 5-Star Tripadvisor Review: April 2019
Quiet Oasis Amid The Vineyards
"I highly recommend this property to anyone who wishes to take a few days off the beaten path and enjoy the quiet serenity of the Napa Valley. Keep up the great work!"
-MrTinPanAlley / 5-Star Tripadvisor Review: September 2019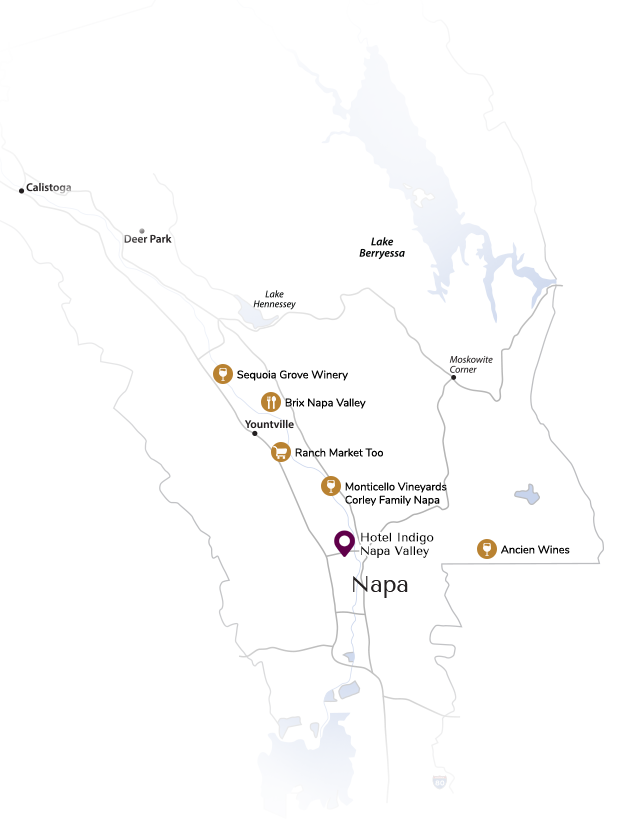 Getting Around Napa Valley
Cruise top-down through the northern breeze and explore vast vineyards or drive south into the downtown scene for some west coast unwinding—minutes in either direction.
Explore